About Raseko
Located in Southwest Finland, Raisio Regional Education and Training Consortium is a multidisciplinary provider of vocational education and training that offers vocational upper secondary qualifications, further and specialist vocational qualifications, individual qualification units, labour policy education, preparatory education for an upper secondary qualification (TUVA), topical seminars and other collaboration with the working life.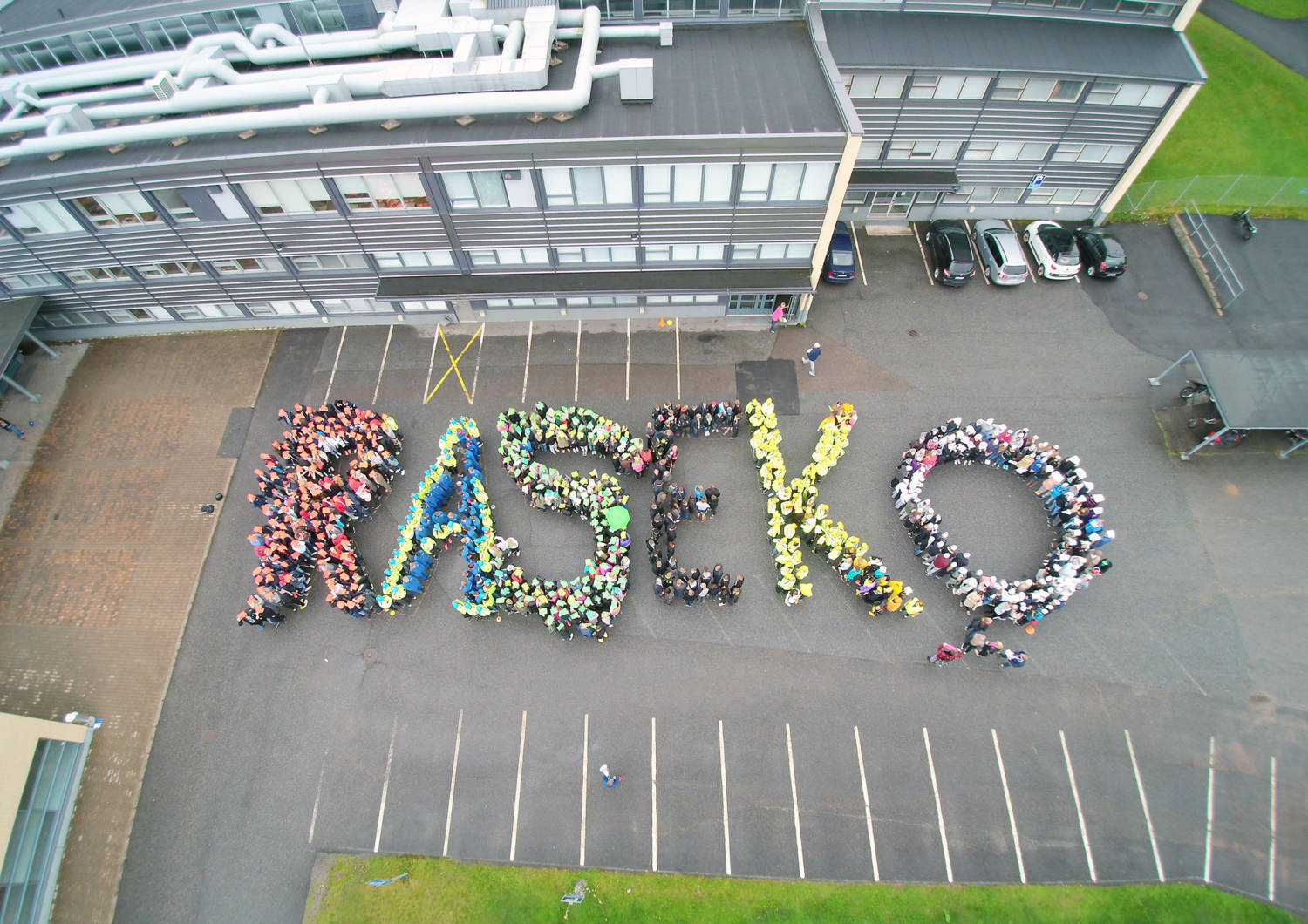 Raseko's strategy
The organization is kept light, which ensures that the consortium is administratively and financially independent, flexible and agile.
The key principles of operations are a customer-oriented approach, inputs in competence and occupational wellbeing and maintaining modern learning environments.
We build networks and establish partnerships, as required by customers' and our needs.
Effective marketing and communication strengthens our positive image.
Students want to choose Raseko. Students receive instruction and guidance; students are encouraged to become qualified and given support as they go forward in life.
Raseko's strategic goals:
1. Our goal is to be ranked in the top third in the national performance comparison. This means that our students are able to pursue further studies and find employment and do not drop out of their studies.
2. Our operations are economically viable.
3. We are a desired partner also on a national level.
4. Raseko has a positive public image.
5. Raseko is an attractive education provider.
Our approach
We know our goals.
I set an example and educate young people and adults who possess knowledge, skills and attitude to enter working life.
We are on top of things.
I take responsibility, do my job right and get it done and ensure economic efficiency.
We generate power through cooperation.
I actively work in networks that facilitate the achievement of our goals.
We also learn our lesson.
I want to constantly learn more and consistently improve our operations.
Raseko's vision
Raseko is a successful, independent, nationally recognized provider of vocational education and training and a developer of working life.
Raseko's mission
Raseko provides vocational education and training for young people and adults and development services for working life according to the needs of the region.
Competence
Responsibility
True to life
Entrepreneurial
The operational system of the Raisio Regional Education and Training Consortium is based on a process-like approach and the continuous evaluation and improvement of operations. It aims to improve the effectiveness of the quality management system and enhance the fulfilment of customer demands, which in turn improves customer satisfaction.
The operations handbook contains descriptions of the key operating principles, leadership, resource management, processes, indicators and the improvement of operations. The operations handbook helps ensure that operations remain customer-oriented, systematic, consistent and of high quality.
The quality of operations in the Raisio Regional Education and Training Consortium means working in accordance with jointly determined and agreed aims and operating principles, systematically evaluating and measuring operations and results based on the set goals and constantly developing operations.
Raseko's operational system has been carried out according to SFS-EN ISO 9001:2015 "Quality management systems, Requirements". In addition, the Quality Management Recommendation for Vocational Education and Training published by the Finnish National Agency for Education has been applied and utilized in planning and development. The operational system is part of Raseko's management system.
Raseko has been granted a certificate according to the ISO 9001:2015 Management System Standard by DNV Business Assurance Finland Oy AB.