Digital Fabrication Space Open for Anyone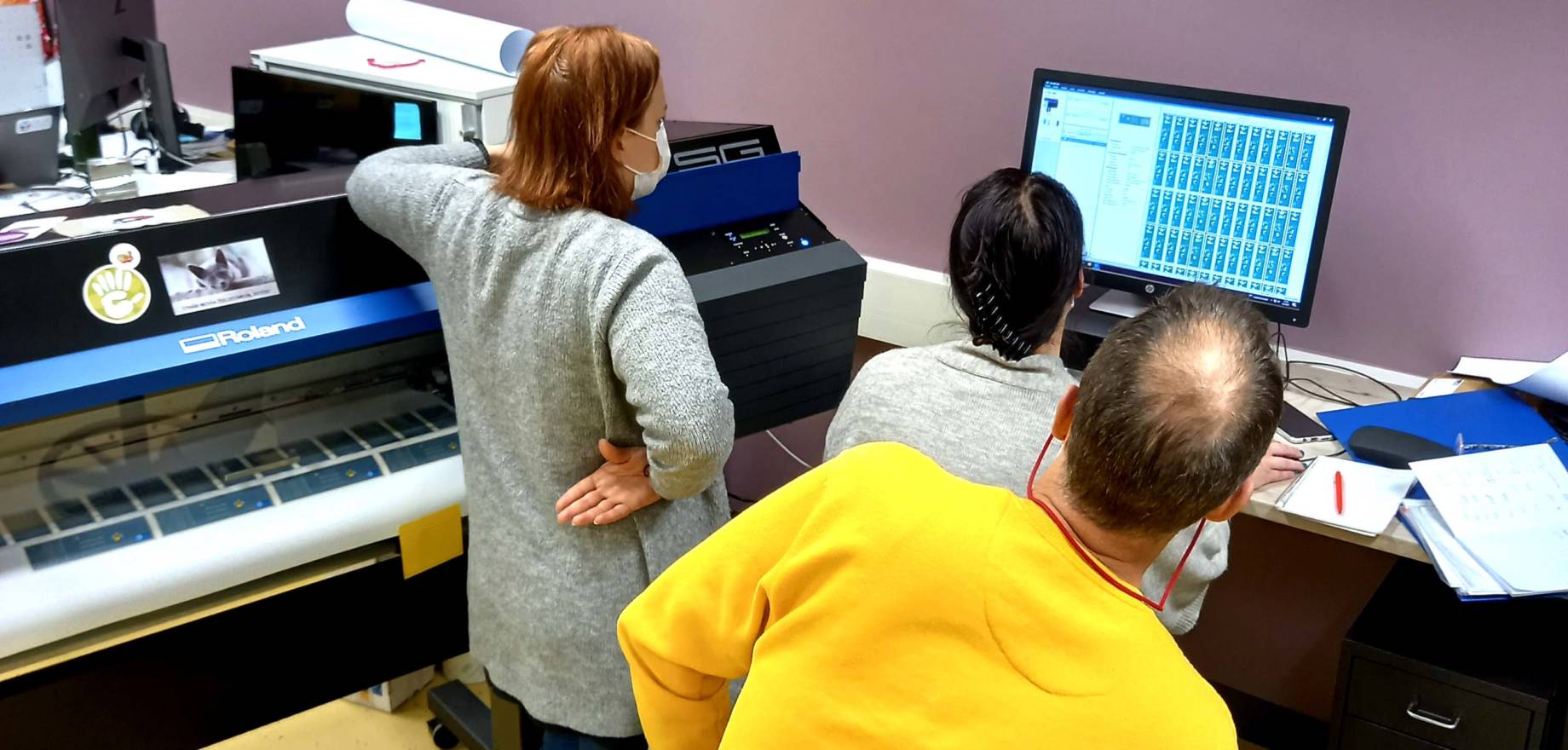 Fab Lab Raseko's services are here for anyone to use. You don't need to be studying at Raseko to come over. Our doors are open if you wish to work on your personal projects, or make prototypes or marketing material for your business needs. Laser cutter makes it easy to create unique business cards from thin plywood for those special occasions. Digital embroidery machine allows you to embroider your business's logo on work clothes. With the CNC machine it's possible to create full-scale furniture prototypes.
Many small business owners have found us already, and are utilising Fab Lab's machinery. An example is local honey producer KissMyHoney from Naantali, whose web page you can visit here. Raisa and Hannu Airola founded the business three years ago. They have beehives in different municipalities in the area, such as Naantali, Askainen and Merimasku. Some of their more popular products are different flavored honeys.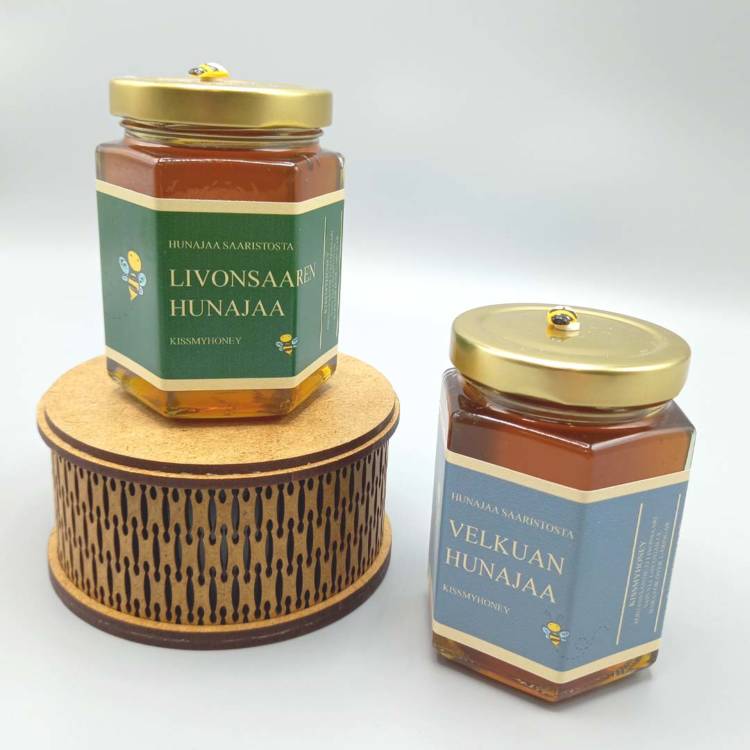 Raisa Airola first discovered Fab Lab while studying business and administration in Raseko. During the studies she completed "Erikoislaitteen hyödyntäminen valmistuksessa" or "Utilising specialised equipment in manufacture" qualification unit. These studies are open for anyone and are part of the Vocational Qualification studies in Textile and fashion industry. It is possible to complete this unit as separate studies. Read more about the qualification unit in Finnish via this link.
In the studies you will get to know the techniques and programs used in Fab Lab. These include laser cutting, 3D modelling and printing, and large scale printing. If you are interested in digital fabrication, this qualification unit is an excellent starting point.
KissMyHoney owners have been manufacturing their own product labels at Fab Lab. In the future they are also planning to use the laser cutter to create their own unique packaging. "Fab Lab is an amazing opportunity for small business owners. You can cut your costs, and will also get help with the machinery." Hannu Airola says. After completing the Utilising specialised equipment in manufacture qualification unit, the machinery at Fab Lab will be familiar and easy to use.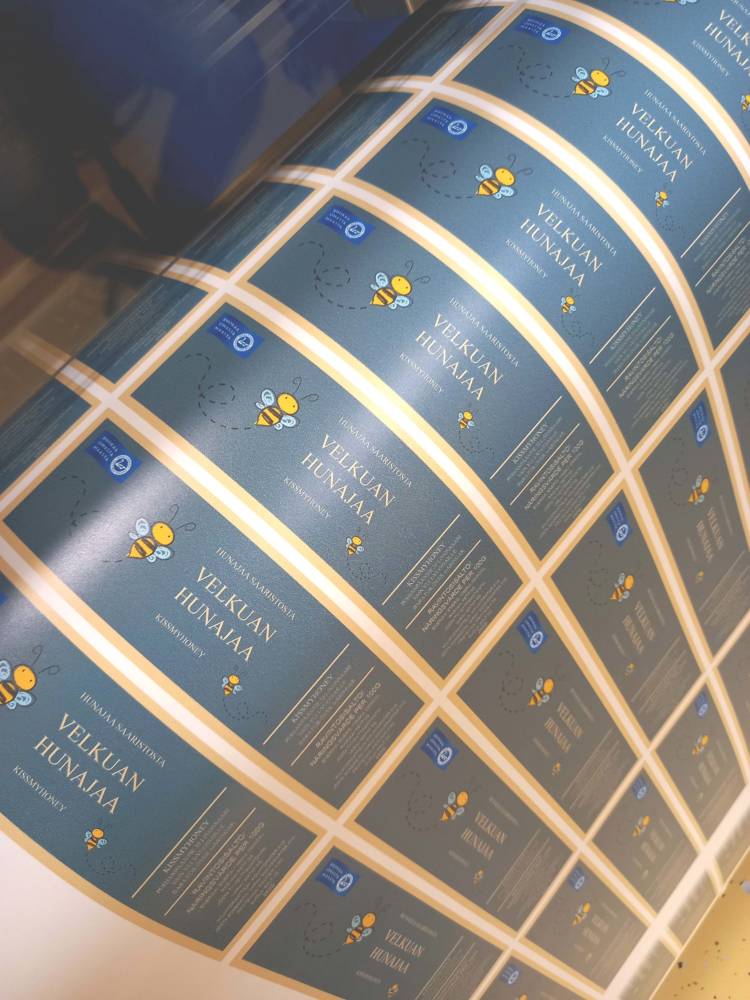 This qualification unit can be completed during both the spring or fall semester. Next available time to participate will be in the fall of 2022. More information available at Raseko web page once the schedule is finalised.
---
---